AKC Dog Lovers We're more than champion dogs. We're the dog's champion.
Keep Your Dog Cool This Summer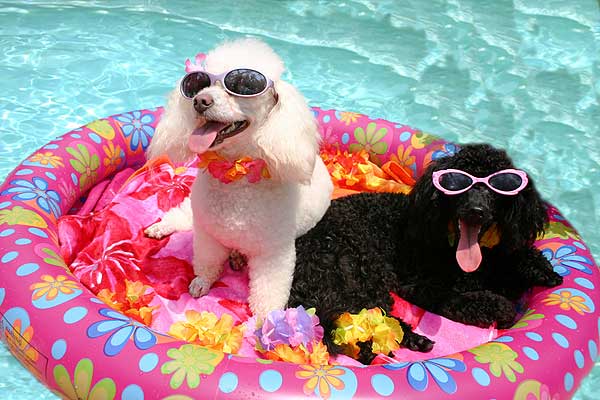 With the temperatures holding steady in the upper 80s and low 90s, the AKC would like to remind dog owners how to keep their dogs safe and cool.
Make sure your dog has access to cool, fresh water 24 hours a day.  If your dog is traveling with you, don't forget to take a bowl and water.
Make sure your dog has plenty of shade if he's outside in your yard.
NEVER leave your dog in a car on a warm day.  Even with the windows rolled down, the temperature inside the car can rise to over 100 degrees in a matter of minutes.
Avoid strenuous exercise on extremely hot days and take walks in the early morning or evening when the sun's heat is less intense.
What are your tips for keeping your dog cool during the summer?